YX-CN-60 Automatic Adult Diaper Machine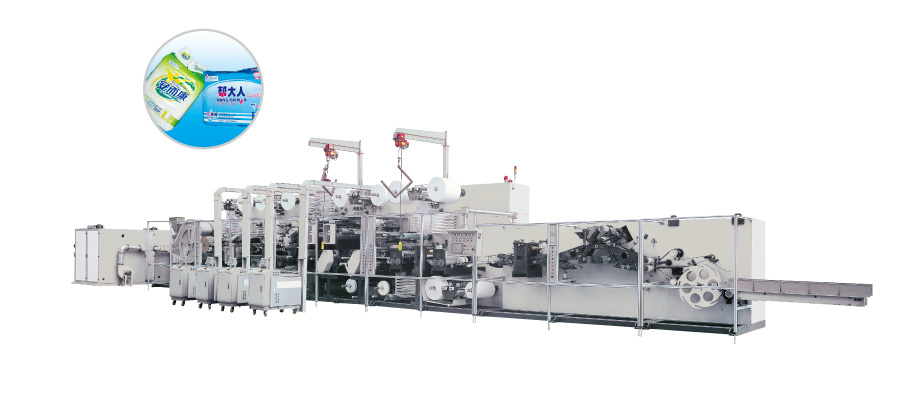 Function & Assemble Parts:
It can produce three sizes (L, M, S) of products by exchanging cutting tool.
The high-speed teeth-like crusher (with insulative cover) can take treated and untreated pulp.
Web-wheel in large diameter lay out the pulp; cotton core forming by the web-wheel, the amount of SAP is adjustable.
Frontal tape, side tape and elastic waistline are added on the machine. Leakage barrier is molding on the machine.
Adopt five sets of tension control, auto reject wasted products, auto stop machine when breakdown take place and eight sets of rectifiers.
The whole machine adopt PLC + frequency convertor + touching screen.
The main bearings, conveyer belts are international brands.
As per customer's request, it can be equipped with mattress equipment, dust-collection unit and working table.
Main Technical Parameter:
Designed production Speed:120m/min
Stable production speed:80~100m/min
Machine power: 140kw (380V 50Hz)
L×W×H: 24m×3.3m×1.8m