YX-ZBJ-Z200 Paper Handkerchiefs Packing Machine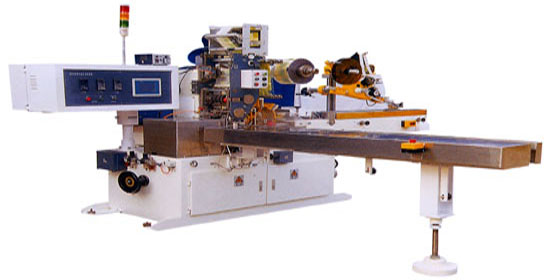 Brief Introduction of Equipment:
This machine is suitable to take mini type face tissue and standard face tissue with PE(or PP) film square type small packing, packing is tight, and sealing quality is good.
Programmable Controller is adopted to materialize technology automation. Production speed and packing quality can reach to the internatinal level in similar line.
The regulation to exchange the products is easy and convenient.
It can be equipped with print masker and mark-sticker.
Structure & Character:
It is equipped with man-machine interface, production parameter auto displayer, and production breakdown auto shower. Automatically set up alarm and stop machine.
Manual arranging paper and conveying; Auto rectify the center deviation and stack out in alignment.
Machine is tight in structure and advanced in design. Regulating the technology of forming the products is easy.
Main Technical Parameter:
Overall size of packing products:LXWXH a. 75 × 52 × 26 mm
b. 105 × 50 × 26 mm
Packing speed: 60 ~70 pkgs/min
Machine power: 6.0 kw (380v 50Hz)
Air pressure: 0.08 m3/min 0.5 ~ 0.8 Mpa
Overall size of equlpment (L×W×H): 3.6 × 2.8 × 1.9mm
Weight of equipment:about: 1.7t