YX-HW-180E Full-Automatic High-Speed Fast-easy Packaging Sanitary Napkin Machine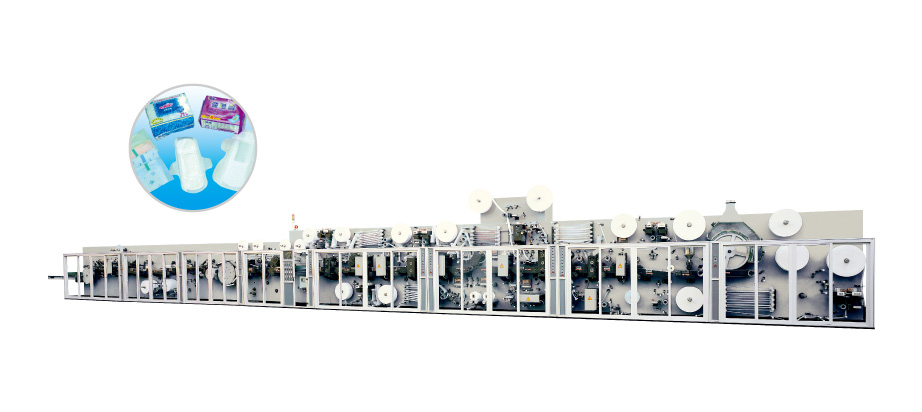 Function & Assemble Parts:
It can produce ultra-thin, silk thin and cotton core type protective-leakage sanitary napkin, with fast-easy packaging type.
PLC+touching screen+frequency regulator control system and adopt man-machine interface. Production speed and breakdown auto display on the screen.
Adopt five sets of auto splicing for tissue paper, non-woven fabric, P.E film and so on, and auto tension control.
Teeth-like crusher (with safety-protective door and insulative cover) can crush treated or untreated pulp. Adopt five sets of rectifiers.
As per request, it can be equipped with stacker.
Driving system consists of gear wheel box, universal shaft couplings and synchronous belt. Gear wheel box uses screwed gear wheel. Arrange phase without stopping machine.
The main cutting tool bearing and conveyer belt are international brands.
Main Technical Parameter:
Designed production speed: 700pcs/min
Stable production speed: 500~600pcs/min
Machine power: 90kw (380V 50Hz)
L×W×H: 25m×1.8m×2.8m