YX-FD-500 Full-Automatic Fast-easy Packaging Woman Sanitary Pad Machine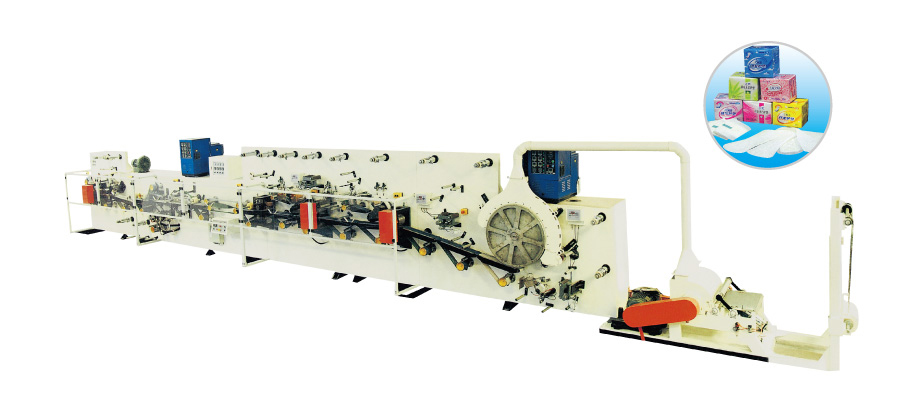 Function & Assemble Parts:
It can produce air-laid paper, three-pieces style woman sanitary pad (it can be added to produce cotton core sanitary pad additionally according to requirements).
Products are vertically pressed and cut on main machine. Small package style: products are stuck with outer package film after becoming horizontal and packed into square type after side sealing and cutting.
Packaging is advanced in design, adapt for high-speed production and improving packing grade.
Small package is vertically arranged and output in full line, which facilitates medium packing.
After making the products in right position, they can be put enter into P.E bags.
Driving system consists of gear box, universal couplings and arc-gear synchronous belt. Driving components are installed on the bottom-board of the machine, it can reduce the mechanical consumption and avoid vibration well.
The main press-cut rollers adopt universal shaft driving, its driving is swift, it can ensure the knives' service time.
Main Technical Parameter:
Designed production speed: 1000 pieces/minute
Stable production speed: 600-800 pieces/minute
Machine power: 40KW(380V 50HZ) (exclude glue applicators)