YX-ZJJ-A Automatic Roll Core Machine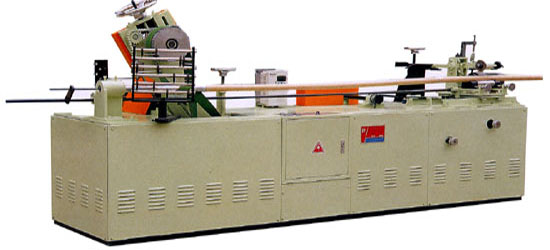 Structure & Character:
The machine can produce paper core in air-laid paper, plastic thin rim, N.w. fabric and so on.
Auto cut paper pipe without stopping.
The operation for exchanging the specification of paper core(diameter, length) is easy and convenient.
During molding, products is without drying with Iow consumption.
Main driving is with high rigidity and the production is steady.
Main Technical Parameter:
Production Speed: 8 ~ 12m/min
Specification of Roll Core diameter: 25 ~70mm(3 ~ 7ply)
Specification of Jumbo Roll: 300 ~ 400g/m2 width 70 ~ 80mm
Machine Power: 4. 5kw (380v 50hz)
Overall Size of Equipment (L × W × Hm): 3.0 × 0.8 × 1.6
Weight of Equipment: 1.5t