YX-ZJJ-170/400 Automatic Folding Napkin Paper Machine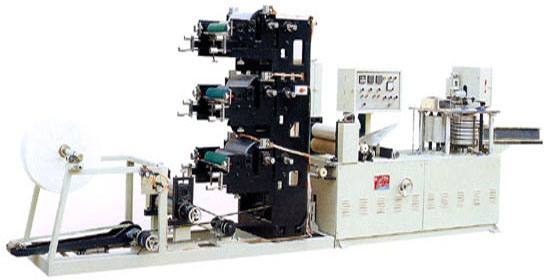 Brief Introduction of Equipment:
The structure of 170/210 type machine is almost same as that of 220/400 type. The minor difference is just among the sizes of parts.
Embossing pattern on the paper is from the special embossing roll. So the embossment is very clear.
Stepless adjustment is adopted to unwind the jumbo roll. The whole machine work synchromously. That can produce raw paper of the quality of high, commond or Iow grade.
Design for tension on paper, embossing, folding, cutting and others is good. The finished product is perfect.
There are automatic calculation and stacking on output part of machine to meet the customers' demand for packing.
Main Technical Parameter:
Type
Production
speed(m/min)

Machine power
Kw(380V/50Hz)

Overall size
(L x W x H m)
Weight
(Tons)

Specification of jumbo roll
(Width x diameter mm)
170/210
120 ~ 250
3.0
4.5 × 0.85 × 1.4
0.9
170/210 × 1200
13 ~ 22 g/m2 (2ply)
220/400
1020 ~ 160
3.7
5.2 &times 1.0 &times 1.5
1.0
220/400 × 1200
13 ~ 22 g/m2 (2ply)
According TO The Request of Customers:
* It can be equippped with 1 N6 colors offset printing pictures or trademarks.