YX-ZJJ-B Automatic Core Winder Machine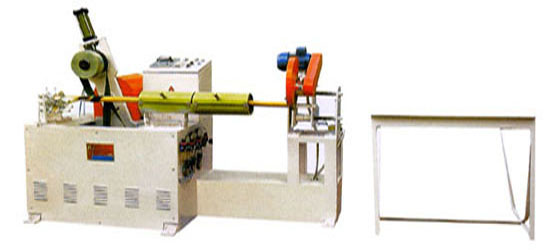 Structure & Character:
This machine is to produce the paper core of PX-FWJ-1092/1575 punched and perforated sanitary paper machine.
Automatically stop machine and slit when it gets to the length of roll core. Length of core pipe is accurate and section surface is trim.
Electric drying, auto temperature controlling;products are straight and stiff.
Component parts of machine are high in rigidity, coming to stability request in production.
Main Technical Parameter:
Roller Layer: 3 layer
Raw Paper Size: 300 ~ 400g/m2 Width 70 ~ 80mm
Finished Product Size: 25mm ~ 60mm
Capacity: 8 ~ 10m/min
Power: 4.5kw
Overall Size (mm) : 2000 × 1000 × 1500 (L × W × H)
Weight: 1.0t